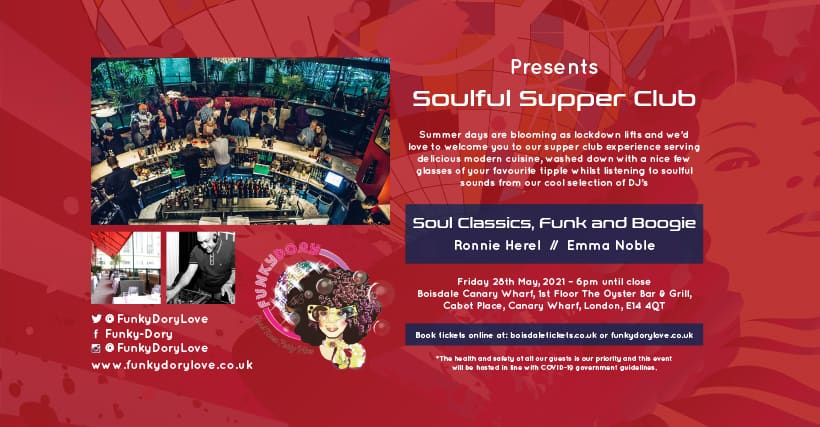 Funky Dory Presents: Soulful Supper Club
Funky Dory
PRESENTS
Soulful Supper Club
Friday 28th May, 2021
at Boisdale Canary Wharf,
1st Floor, The Oyster Bar & Grill, Cabot Place,
Canary Wharf, London, E14 4QT
6pm-close BST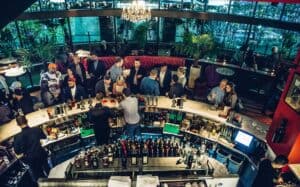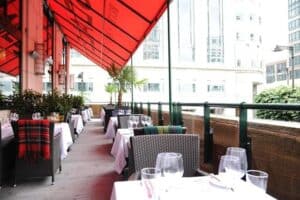 Summer days are blooming as lockdown lifts and we'd love to welcome you to our supper club experience serving delicious modern cuisine washed down with a nice few glasses of your favourite tipple with friends, work colleagues or loved ones.
Set on the 1st floor of Boisdale in Canary Wharf, overlooking the headiness of London's city skyline, enjoy the feel-good atmosphere whilst listening to our cool selection of DJ's throughout the evening spinning soul, funk and boogie sounds.
Get your crew together and come join us for our Funky Dory Supper Club…remember it's only on the last Friday of every month so make sure to get those tickets booked!
DJ's on rotation:
Ronnie Herel
Emma Noble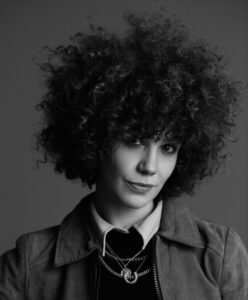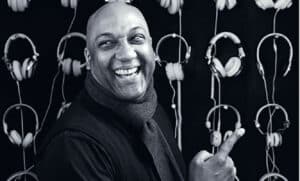 Tickets:
Enjoy a 2-course meal with entertainment for the evening for £39.50pp. (drinks orders will be charged extra on the night).
You can view the menu and book via Boisdale by clicking the 'Book Tickets' button above which will take you through to Boisdale website to book.
We look forward to welcoming you on the night as we all start to get back some sense of freedom! 🙂